Gerard Roofs NZ | 2016
To fully understand the features and benefits of a product, you need to interact with it.
When leading New Zealand Roofing company Gerard Roofs had an innovative product into launch to the market, they knew they needed impact. Product launches in the construction industry are typically too heavy on words, and as often stated, "go on for far too long".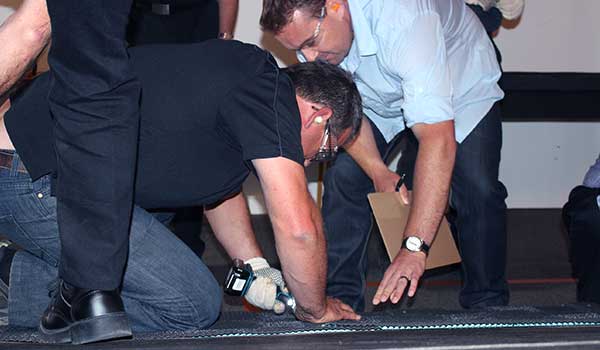 OneNineFive designed 'The Top Tech™ Challenge' - an experiential launch event that would be delivered to a number of different groups over a 5 day period in Christchurch, NZ.
When it came to the delivery of the experience, we knew that to really understand the features and benefits of the product attendees had to 'do it themselves'. After all, we all learn better by doing.
Using our pre-built customised roof truss and other equipment and materials, 'The TopTech™ Challenge' involved 3 'build phases', where under the pressure of time, teams had to complete the directive given. Between each build phase we delivered a short quiz - with the quiz questions all related to the product and company.
The product launch was a resounding success. Participants experienced the product first hand, and left engaged both in the product and the brand - leading to an immediate increase in sales.
"We wanted to try something different with the launch of TopTech™, something that not only reinforced the benefits but was fun and engaging. Working with OneNineFive enabled that to happen, and I am thrilled with the outcome."
Dean Lee, Australasian Marketing Manager, Gerard Roofs, New Zealand