AIA Insurance NZ | 2017
In 2017, AIA Insurance wanted to recognised the support, loyalty and commitment shown to them by their nationwide financial advisor network.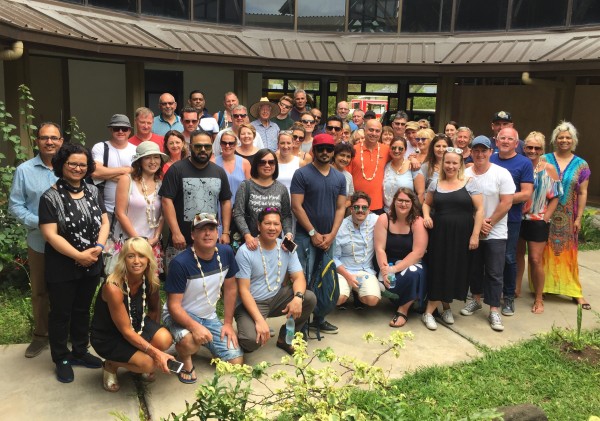 In previous years - before our involvement - AIA had taken a 'one group to one destination' approach to their incentive programme.
AIA approached OneNineFive with a brief to create a unique and customised incentive and reward programme that met the following objectives:
Reward loyalty and sales of AIA product by the advisor network
Build strong relationships between AIA and their advisor network
Provide qualifiers with a travel experience that met their interests, available time and aspirations
Working with AIA, we took a 'blank canvas' approach, and created and delivered an incentive and reward programme that was a resounding success.
The first thing we do is put ourselves in the mind of the person receiving the travel experience. In this case, an independent financial advisor.
Financial Advisors are a hard-working group of people. Self-starters, motivated, committed to their clients and generally, very busy. What they do in their precious free time is varied and we wanted to create a programme that acknowledged this diversity.
Our recommendation to AIA was that we deliver 4 different reward trips, each with their own 'look and feel', and designed to the personality types and interests of the traveller.
With the support of AIA, we creatively launched the four unique destinations at the start of the qualification phase.
The hi-octane, adventure lovers would experience the snow and ice drive experience in Wanaka, and a day of epic heli-skiing.
The passionate golfers and their partners would travel to Kauri Cliffs Golf Course & Lodge and experience all the luxury on offer at this amazing property.
The 'get me off the grid' qualifiers would head to Poronui Lodge for a luxury weekend of amazing food, wine and the fun of the 'Ready for the Wild' experience.
The sun drenched Polynesian island lovers would travel to Tahiti for 5 glorious days of sun, beaches, water sports, fantastic food and plenty of time to relax, explore and share time together.
Feedback from all participants was outstanding.
"You guys put together an agenda of bucket list activities and then managed to execute the whole thing flawlessly. It was outstanding."
Mike Connellan, Qualifying Participant
AIA management and staff, along with all the advisors who qualified for the trips were incredibly appreciative to be traveling in smaller groups and part of something that was not only well organised, but aligned to their interests, time-frames and aspirations.
As part of the services provided to AIA, we created / arranged:
all the design components - logo, invitations, itineraries etc
a customised on-line registration site
all air travel, visas and transfers
accommodation
events and experiences
food and beverages, including final night dinners and other special events
individual travel extensions and requests
on-ground hosting, guiding and facilitating
Following the event full financial reporting and programme evaluation took place.
"Anyone can organise a trip away but it takes real skill and passion to create an experience which exceeds all expectations and that everyone is raving about at the end. The whole time away could not be faulted in away, and that's a credit to you both."
David Savidan, Head of Marketing and Product, 2017