Serving Up Tora
Not too far from OneNineFive HQ in Wellington is a very special place called Tora, on the rugged and beautiful South Wairarapa coast.
'Serving Up Tora' is a collaboration between OneNineFive and The Tora Collective.
It's a sleeves rolled up experience, full of ocean aromas, drift wood fires, delicious local wines, the (very) freshest kaimoana, and an insight into an inspirational business that truely cares about our oceans.
Our mates at Tora Collective are onto something really special. You need to check out these great people because they do great things.
They sustainably catch wild kaimoana from the nutrient-rich salt waters of Tora, and then ship it alive, straight form the ocean to people (you can order direct) and some of the greatest restaurants in this amazing country of ours.
Creating 'Serving Up Tora' was a super interesting for us. We'd be going to Tora and other epic spots on this coastline on and off for years, and always loved the rawness and authenticity of it all.
Early in 2021, we were designing a Business Owners Retreat for a client of ours, and this retreat was to be based in Martinborough.
Now Martinborough is a terrific place, and very "nice" - but it seemed a crime to spend all the time there and not allow the group explore the region a bit deeper, in true OneNineFive style.
So we headed out to Tora, and picked up the conversation with Troy and Claire from Tora Collective about what they did and what we were trying to achieve, and from that, 'Serving Up Tora' was created.
We delivered 'Serving Up Tora' to our client as part of the Business Owners Retreat, and without a doubt, it was the highlight of their time away.


We now want others to experience 'Serving Up Tora'.
Some detail:
- Runs (roughly) from 11am - 4pm. Booking essential, and limited.
- Crayfish, Paua, Kina, Salads, Open Fires, Guitars - and so much more.
- Listen and Learn - seafood tips, recipes and an insight into sustainability and looking after our precious kaimoana.
- Beer and Wine, of course.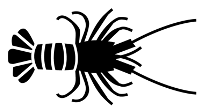 "What an incredible experience. Super fun and relaxed with the freshest seafood, nicest people, great wines and the chance to learn a few things.
If you get a chance to be part of it, don't hesitate to take it up"
Brendon Smith, Wellington, New Zealand