Lone Star NZ | 2018
Lone Star has been New Zealand's homegrown restaurant and bar since 1988. When the time came to celebrate 30 years of serving up mighty fine dining experiences they wanted something memorable.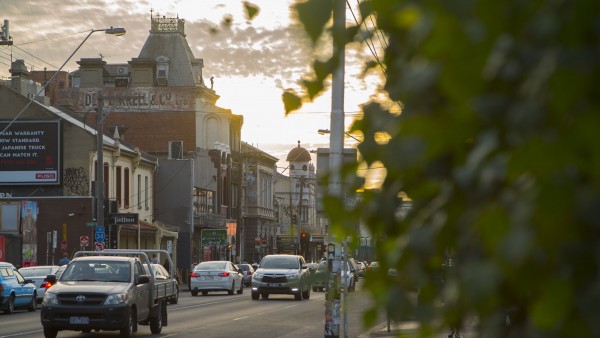 We met with the Leadership team at Lone Star HQ, and had a fantastic conversation about why they were doing this, and what they hoped to achieve.
Everyone agreed it was about celebrating a fantastic milestone of 30 years in business, but equally it was about educating the team on the next exciting stage for the organisation.
It was perfect brief for us - aligning people through experiences.
With the Lone Star team based throughout New Zealand, finding the right place to achieve the goals was important. It had to be inspirational, aspirational and on budget.
Melbourne, here we come!
To get things underway we built and managed a customised on-line registration site. Our registration sites are a perfect way to ensure all traveller details, dietaries, medicals, special requests and passports and visas are accurate.
We've spent a great deal of time in Melbourne over the years, particularly with food, wine and hospitality.
Lone Star had the support of Little Creatures Brewery in Geelong, an hour from Melbourne. This place is amazing, with great food and beers, and a super welcoming approach to letting us run the full day business session within their unique venue.
The Lone Star crew landed in Melbourne that morning and were transported direct to Geelong, with their luggage heading in another vehicle to Melbourne, only to appear miraculously in their hotel room that night...
Day 1 was a full day of interactive and engaging business sessions followed by beer tasting, brewery tours, and a fun and casual one-team dinner.
Day 2 was all about exploration, education and celebration.
An epic Melbourne experience we have designed is called 'My Melbourne'. Small teams, each with a leading Melbourne chef as their local guide, got a back-stage pass to a unique area of Melbourne. Walking, talking, drinking, thinking, meeting and eating...with the entire group gathering for a late lunch at Mount Erica Hotel, all out-doing each other with stories of culinary adventures with their new best friend!
That's some Melbourne hospo heavy hitters right there: Todd Moses, Ian Curley, Carlene Staines (195), Greg Norris (195), Sean Donovan, Ashley Davis, Ollie Gould, Paolo Masciopinto. The hosts of the 'My Melbourne' experience.
A few hours to 'reset' and then it was off to the Final Night Celebration Dinner.
Our great friends at the amazing 'Epocha' restaurant in Carlton, opened the doors and their hearts to us, and hosted a beautiful, elegant and delicious dinner. Courses were interspersed with spontaneous stories, speeches and laughter. A stunning way to celebrate the 30th birthday for Lone Star.
Day 3 was a super relaxed morning followed by an even more relaxed one-team lunch on the riverside in the sun.
"OneNineFive are the team we talk to when we want a creative, aspirational and very well managed event. I highly recommend them."
Steve Ward, Founder and Director, Lone Star NZ